We love vans and our customers. Below is some of our favorite content and feedback for the love of vans.
A Nomad Vanz Mercedes-Benz Sprinter 4×4 Cargo Van 2500 High Roof 144" WB custom conversion with extended 144 driver side Flarespace and half slider windows.
Momentum Vans pulled out all the stops on this lovely new van lifestyle video featuring Flarespace 144 Flares with seating and sleeping space for 4!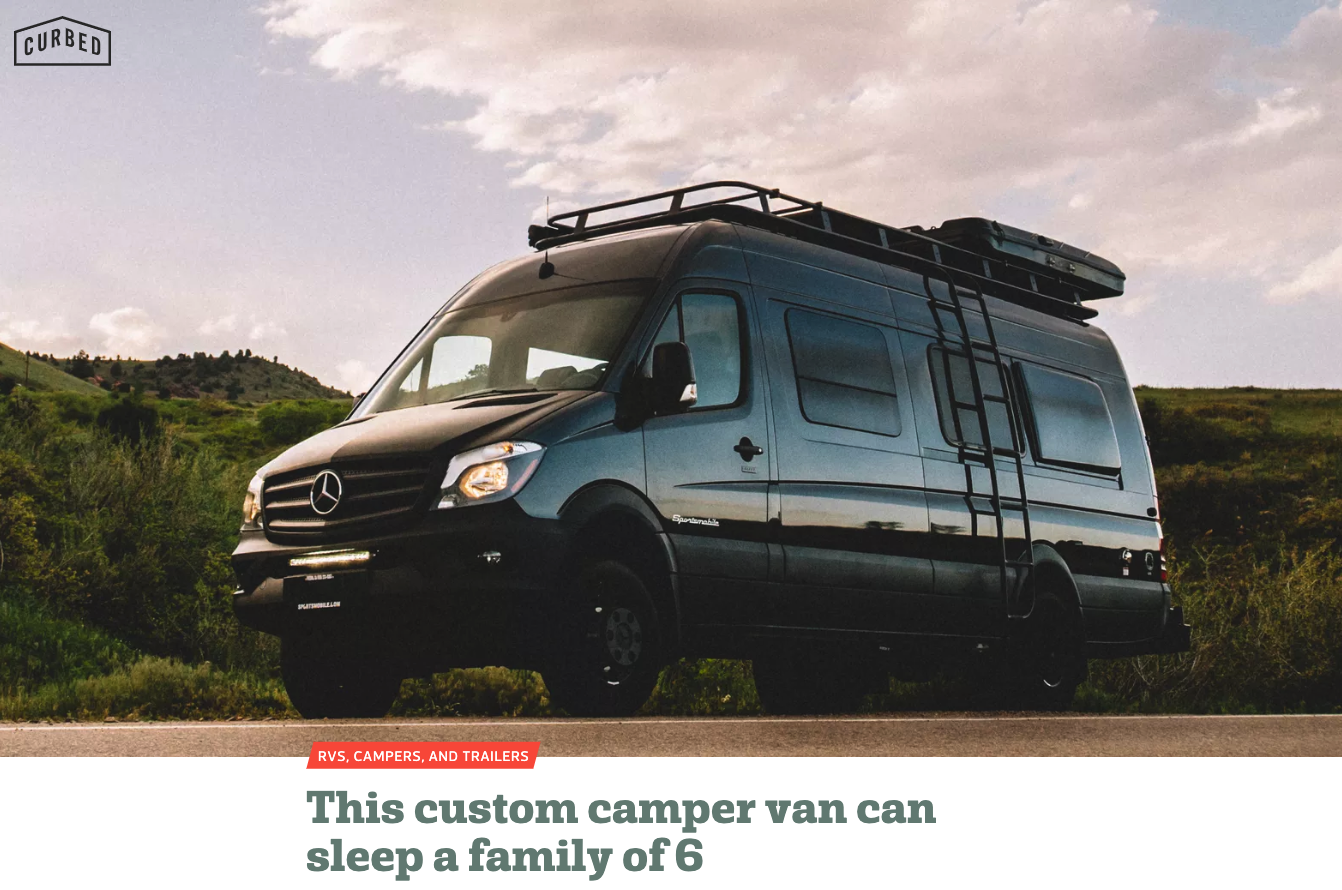 One of our favorite reads…
We love this family oriented take on van life with plenty of gorgeous photos of their Sportsmobile 170 Sprinter van conversion.
So fun to see a van that truly breaks the mold, check out Campovan's Green Machine! @campovans @mad_vans
sprincentvangoThese three make my world. Well two sometimes and one always. I'll let you decide. I will say though, without the extra room afforded by the @fortheloveofvans with the flares to run a full length bed. Two 90+lb dogs make it hard otherwise. The espar d2 kept us warmish (should have turned it higher) over the freezing 50 degree night from @heatsocom
As new owners of a Sprinter van, we prioritized the interior space and the eventual weight of the van as a whole as our top two building criteria. By using the Flarespace windowed flares, we were able to place our bed from side to side (perpendicular to the flared windows) and save around 18" in the living area. Alpine Mechanism built the panel bed with the top of the IKEA mattress just below the flare window, resulting in about 36" from the top of the mattress up to the ceiling and 36" from frame rail down to the floor (height underneath the bed).
The difference from our homemade plywood-bed was amazing; not only is is more comfortable but it gives us a lot more storage space below. We have a livable space in the bed, tons of gear storage below and living space up to four people escaping a rain storm. The windows are located on the very top of the flare to maximize the height of the bed while still allowing lots of light and airflow across the sleeping area. We could not be happier with the decision to go with a dedicated sleeper set-up with the Flarespace. - Jake and Sarah @syncro_sprinter